An attacker tackled comedian Dave Chappelle to the ground on stage at the Hollywood Bowl on Tuesday night during the "Netflix is a Joke" festival.
An LAPD spokesperson identified the suspect as 23-year-old Isaiah Lee, who was being held on a $30,000 bond for criminal assault with a deadly weapon.
It wasn't clear right away if Chappelle, who is 48, was hurt in the attack, or what made the attacker do it.
In a video that was shared on Twitter, the attacker ran onto the stage and slammed his shoulder into the comedian's ribs and chest. After the first contact, the attacker and Chappelle both took a few steps before both of them fell to the ground, which made it clear that they were both hurt. He then got up and ran around the stage, dodging a crowd of people for a few seconds before he was tackled by people at the back of the stage.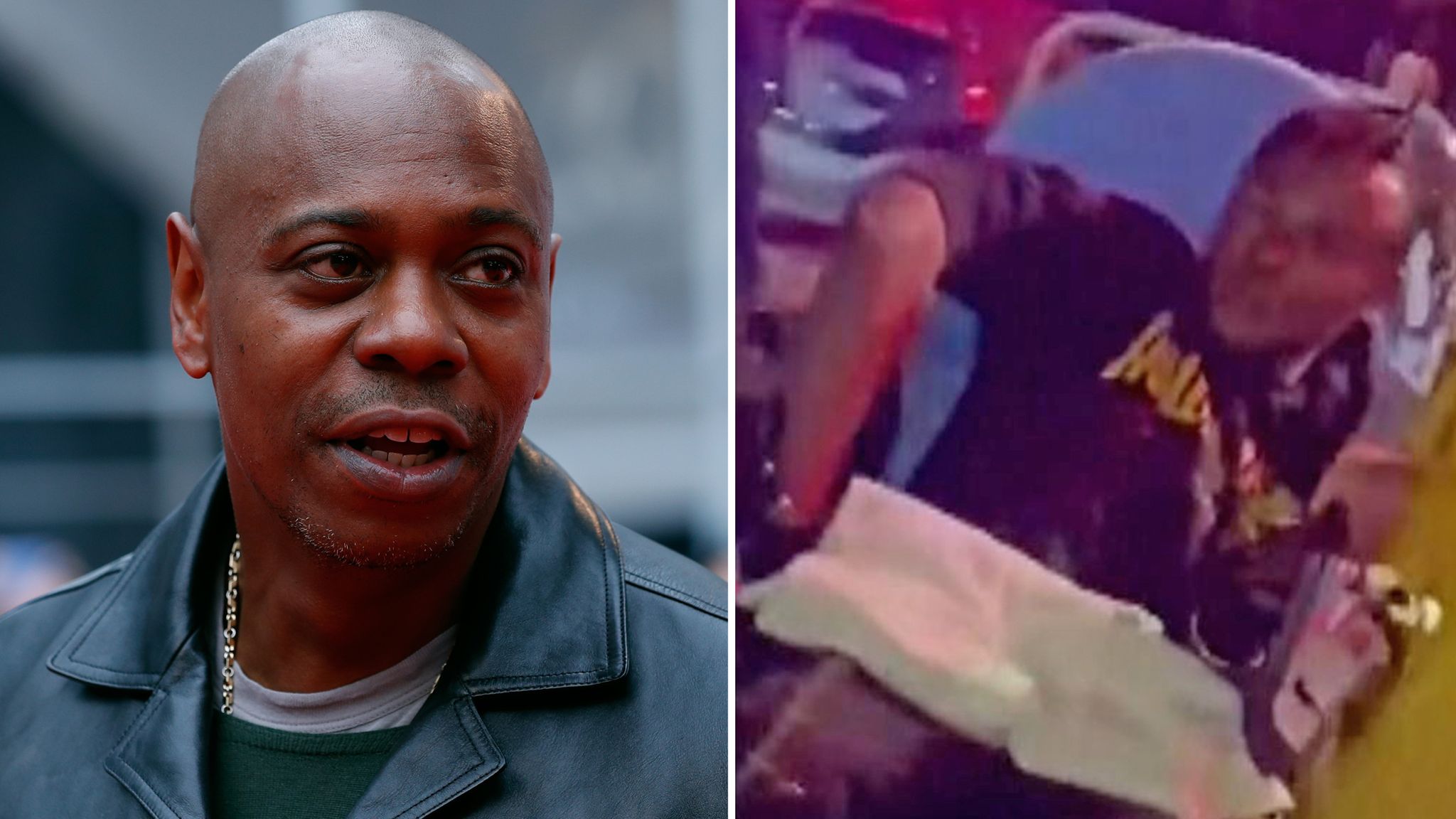 As part of an 11-day comedy festival, Dave Chappelle and other comedians were performing at the venue. The festival was called "Netflix Is a Joke."
The attack happened just over a month after actor Will Smith slapped comedian Chris Rock on stage at the Oscars, which was a first for the globally televised event and raised fears that other performers might be attacked in the same way.
Smith, who won the best actor award, was then banned from the Oscars for 10 years. After the incident, the actor apologized to Rock, the producers of the Oscars, the nominees, and the people who watched the show.
A representative for the Hollywood Bowl told reporters that the incident was being investigated, but did not say more. An agent and a public relations representative for Dave Chappelle didn't answer right away when asked for comment.
Brianna Sacks, a reporter for BuzzFeed News who was at the event, said the fight happened when Dave Chappelle was done with his show.
Chappelle's Netflix show "The Closer" was criticized last year by people who thought it was making fun of transgender people. It was seen as a protest against "cancel culture," which some people thought was a good thing.