These refer and earn money apps in Africa will pay you to refer your friends; you can quickly earn additional money because these apps are necessary, and your friends will be compensated when they join up.
When you use an app that fulfills the purpose for which you downloaded it, the chances are that you will tell your friends and coworkers about it.
Instead of simply informing them of its benefits, you can easily earn money by assisting them in signing up using your unique referral link, and you will be compensated after they do an activity that earns you some incentives on any of the Nigerian refer and earn apps.
You have plenty of options to get paid online from numerous mobile apps you use by getting your friends to join you, thanks to a variety of emerging applications offering various services.
Top refer and earn apps to help you earn extra money in Africa
The importance of earning a little money on the side can never be overemphasized. Below is a list of the best refer and earn apps that can help you earn some passive income today.
All you need to do is just download the apps and refer your friends:
PalmPay
Kuda
Abeg
Trove
Fairmoney
Risevest
Opay
JumiaPay
PiggyVest
Chipper
Expertnaire
Umba
12. PalmPay
Used For: Mobile Money
Commission Per Referral: Points
A point on PalmPay is equal to a naira, and as the app's features expand, you'll be rewarded with points for doing certain tasks.
PalmPay is a mobile money service provider that allows you to do things like recharging your phone, paying bills, shopping, and much more.
One of the features that people love about this site is the cashback you can get for most transactions, as well as the discounts on services.
The finest refer and earn apps should be entertaining, and PalmPay meets that need.
11. Kuda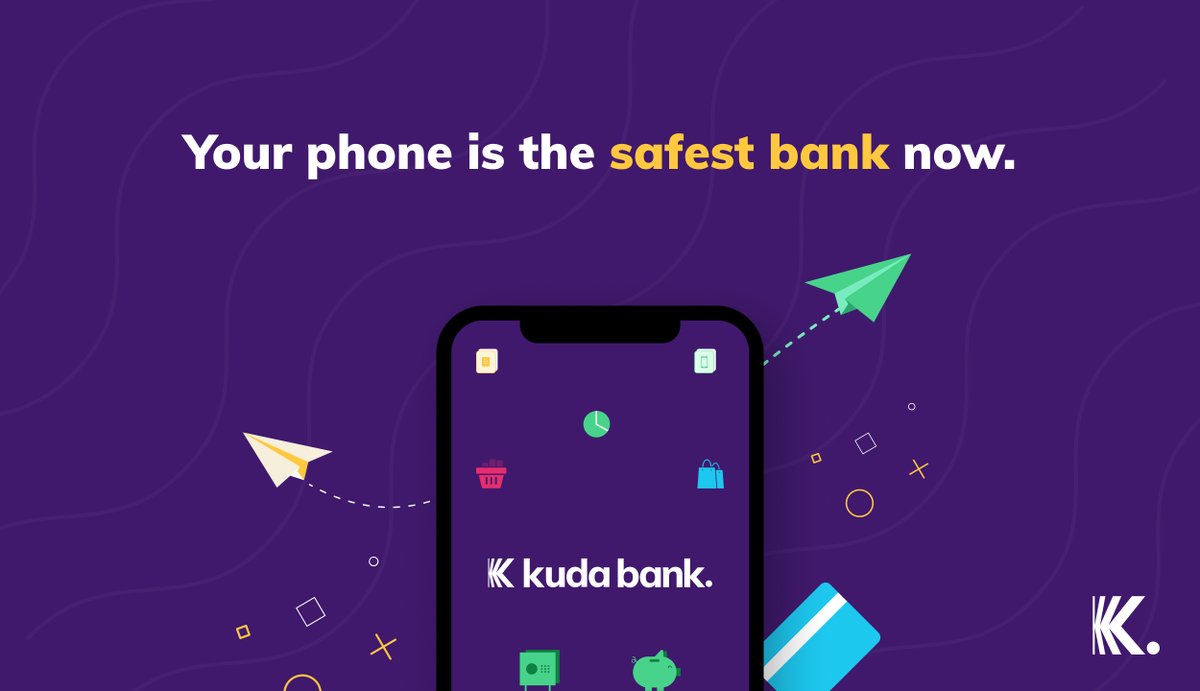 Used For: Banking
Commission Per Referral: ₦200
Kuda is a Nigerian challenger bank that allows you to bank from anywhere via its mobile app, which provides a variety of features.
Because it is a branchless bank, you can use the app outside of a traditional bank building and yet get the benefits you deserve when it comes to service delivery.
It is one of the best refer and earn apps in Nigeria because you will not have to do much work when telling your friends about this platform because of its brand visibility.
There are numerous benefits to having a Kuda account, including low-interest rates on loans in the form of overdrafts, a savings strategy based on your spending, a budgetary function that allows you to analyze how you spend, and much more.
10. Abeg
Used For: Payments
Commission Per Referral: ₦750
Abeg provides a platform for financial activities like airtime recharge, money transfers, and giveaways.
Each time you assist a friend to activate his Abeg account, you will receive a reward of N750.
Its business strategy is more peer-to-peer, as your new friend will need to go to your profile page and tap your Abeg Hero badge to earn you money, while he will receive ₦250.
Unlike other Nigerian refer-and-earn apps, Abeg leverages a social network concept to generate engagement, making it an enjoyable tool to use.
You can earn more by engaging in unique bonus-earning giveaways, which have a growing list of people displaying their goodwill within the community.
9. Trove
Used For: Investing
Commission Per Referral: Shares
Thanks to tech companies like Trove, it's now easier to invest in stocks.
You can acquire shares of firms in Nigeria and other stock markets using this platform by simply login into your Trove account and browsing and comparing a variety of brands whose shares are for sale.
Having some assets is a good method to grow wealth, and with your Trove application, all you need is an internet connection and an account to start building the future you've always wanted.
While most Nigerian refer-a-friend applications reward you with dollars, Trove rewards you with shares of firms when you invite your friends to join you in stock investing and trading.
8. Fairmoney
Used For: Banking
Commission Per Referral: ₦500
Fairmoney is a microfinance bank that can provide you with a loan of up to a million naira without requiring any security using their mobile app.
There may be times when you require funds for an emergency; in these cases, you can use Fairmoney to obtain a soft credit that you can repay over a period of time based on the amount borrowed.
It is on this list of Nigerian refer and earn apps because it pays you 500 in the form of a loan discount every time one of your friends signs up and takes credit.
Everyone has those days when they require emergency funds, and Fairmoney's refer a friend and get paid program is a great way to earn some additional cash on the side.
7. Risevest
Used For: Saving/Investing
Commission Per Referral: 3% of referral's initial investments
Risevest is one of the platforms that can help you save money, but it's best known for its strategy of allowing you to store your money in US dollars rather than naira.
The benefit is that as the naira depreciates versus the dollar, the value of your savings grows when converted to naira.
It is one of the top refer and earn applications in Nigeria to check out since you earn in US dollars when you sign up and fund your account.
With a 3% interest rate paid into your account on your friend's deposit, you may make a lot of money on the side through Risevest's referral program.
Intriguingly, you can earn higher returns by investing in US stocks and real estate while taking advantage of the stress-free recommend and be paid program.
Download the app here.
6. Opay
Used For: Banking
Commission Per Referral: ₦700
Opay is a refer-and-earn app featuring a variety of activities for which you can be compensated for bringing your friends.
One of them is its major referral program, which allows you to earn anywhere from ₦700 to ₦1,700 per person that signs up using your referral link.
Another method to make money by informing your friends about Opay is through their tree model partner program, which allows you to earn over ₦100,000 each month when the individuals you refer transact.
You can increase your revenue by informing others about its debit card and savings solution.
This supplier uses a banking model to deliver services such as money transfer, savings, bill payment, airtime, and loans.
You can obtain an ATM card delivered to you, much like other digital banks, and use it to withdraw money and conduct transactions at any ATM facility near you.
You get a lot of free services when you use Opay, and you even pay less for items like airtime and internet recharges.
5. JumiaPay
Used For: Payments
Commission Per Referral: ₦500
When it comes to online shopping in Nigeria, Jumia is a household brand.
You can do more than just shop with its Pay app, which offers services like airtime recharge, bill payment, loans, bus ticket booking, and more.
It also contains connections to third-party services such as investment, insurance, and many others aimed at making it easier for you to access services.
You can't talk about this program without adding that, owing to easy connections in a dedicated shopping section, you can also shop or buy your favorite things on its marketplace.
With a reward of ₦500, if the person you refer spends at least ₦500, the JumiaPay referral program is worth considering for some quick cash.
Jumia is absolutely worth having on this list of best refer and earn apps in Nigeria since you will have an easier time telling your friends about it because it is a well-known brand.
4. PiggyVest
Used For: Saving/Investing
Commission Per Referral: ₦1000
PiggyVest is a savings and investment company that allows you to put money aside for rainy days.
It also allows you to earn money by investing in any service from a list of options in several areas such as fixed income assets, agricultural, credit finance, transportation, and many more.
This platform, like Risevest, includes a function that allows you to keep your money in US dollars and protect yourself from naira value swings.
When your friend completes the sign-up process and makes his first saving, you will be rewarded with ₦1,000 through the company's tell a friend program.
And, because of its popularity, it is one of the greatest refer and earn applications, which you can easily persuade your friends to join and receive a reward.
It's also stress-free, thanks to the win-win approach, which means your friend will receive ₦1,000 once they register and save some money.
3. Chipper
Used For: Money Transfer
Commission Per Referral: ₦600/₦5,700
Chipper is one of the greatest refer and earn applications, allowing you to earn money by referring friends to utilize its services.
It is a remittance service provider that allows you to send money between countries such as Nigeria, Ghana, South Africa, Kenya, the United Kingdom, and others.
That is, you can send money both locally to bank and Chipper accounts in Nigeria and internationally to Chipper accounts in other countries.
Money transfers on this network are also completely free between Chipper accounts, making it one of the best platforms to use when remitting money to someone in any of the company's operating nations.
You can use the service to recharge your phone, pay bills, invest in stocks, and more.
Chipper can also be used to create a virtual prepaid card that can be used to make online purchases.
Because it is not directly connected to your wallet, you will need to fund it each time you want to use it, this might be used as an alternate purchasing card.
To receive your referral bonus, the person who signed up through your link must finish registration, fund his account, then pay any amount to another Chipper Cash number.
2. Expertnaire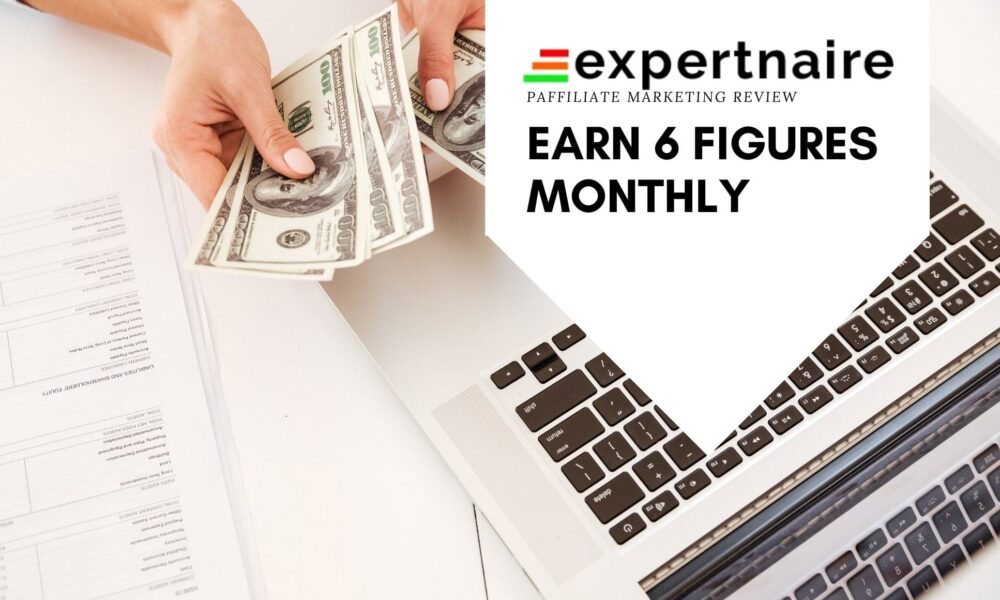 Used For: Promotions
Commission Per Referral: ₦20,000+
Expertnaire is a well-known digital product promotion platform that connects content providers with buyers.
As a content promoter on this site, you can make up to ₦100,000 each month.
It essentially entails you selecting some of the sponsored content and sharing it with your friends and acquaintances. When someone buys something after clicking on your link, you get rewarded.
Take, for example, one of the most popular courses on the site on generating money online through WhatsApp; the contents could be life-changing, and you can make a lot of money promoting it.
While there is a ₦10,000 affiliate registration cost to get started on Expertnaire, the chances are quite good that you will make a lot of money promoting products from their content directory.
Toyin Omotoso, the platform's originator and a well-known player in Nigeria's affiliate industry, offers a best-selling course called the 72IG WhatsApp Income Blueprint + Implementation Program, which costs 60,000 Naira.
You can earn up to ₦30,000 in commission if you refer a friend that leads to a successful sale. The options are limitless.
If you master this, you will be able to stick to this list of top refer and earn applications in Nigeria for the rest of your life.
1. Umba
Used For: Banking
Commission Per Referral: ₦500
Umba is a neobank, a digital-first financial institution that allows you to effortlessly open an account and conduct financial activities without having to go to a physical location.
This digital bank provides a variety of services, including loans, money transfers, airtime purchases, and bill payments.
Umba operates on the basis of a cashback service. This allows you to earn money every time you spend money from your wallet or debit card.
When it comes to money transfers, you can use its app to make free transfers to any bank you want.
While you may already have a bank account, opening another could provide you access to more services than your current institution offers, and because Umba is a digital-first, you will have a lot of options.
When a friend signs up with your referral code and spends ₦100 or more on services like airtime, data, or bill payment, you will receive ₦1,000.
This is one of the greatest refer and earn apps since it allows you to earn money while also introducing your friends to digital banking.
By downloading and signing up using the button below, you can earn your first ₦1,000. To obtain your first ₦1,000, all you have to do is deposit money into your account and send ₦100 to a buddy.
If you add another friend to whom you would send a ₦100, you might potentially earn at least ₦2,000 in 10 minutes today using the Umba refer and earn program.