Earlier on Monday, a court in Paris proceeded with one of the most controversial cases in African history, involving top officials of the Rwandan government at the time of its 1994 Genocide. Several Rwandan officials at the time were expected to follow suit, but the case of Laurent Bucyibaruta was deliberated on Monday, making it the fourth case from the Rwandan genocide to come to court in France.
Recall that several activists have since been speaking up about what was tagged as an intentional silence from the government of France. This was due to the long period of time it took before these Rwandan officials who took refuge on French soil were arraigned in court.
The Rwandan genocide of course remains a terrible time in African history, with an estimated 800,000 Tutsi and thousands of Hutus left dead in what was 100 days of slaughter in 1994.
Bucyibaruta is on trial for genocide, complicity in genocide, and crimes against humanity. If convicted, he faces a life sentence.
The 78-year-old, who has health issues, approached the courtroom in a wheelchair, holding a walking stick.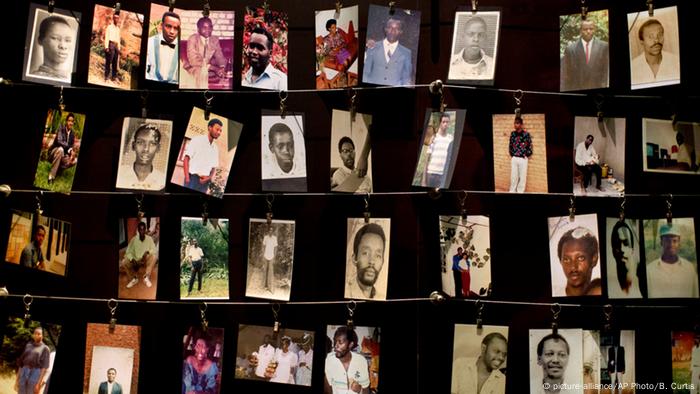 Bucyibaruta begged, hoarsely, if he might remain seated, as the court's president had promised.
Several "security" meetings, either ordered by Bucyibaruta or attended by him, are at the heart of the issue. They were allegedly slaughter-planning sessions, according to the accusation.
Bucyibaruta's role in the slaughter of roughly 90 Tutsi students at the Marie Merci school in Kibeho on May 7 and the execution of Tutsi detainees in Gikongoro jail, including three priests, will also be discussed by the court.
Bucyibaruta disputes the allegations and claims he had nothing to do with the murders.
His lawyers will first ask for the case to be dismissed due to excessive delays, as the case has been ongoing for 22 years. But if that fails, Bucyibaruta's defense attorney told AFP they will push for his acquittal.
Over 100 witnesses, including Rwandan survivors who have flown to France or will attend through videoconference, are set to testify during the two-month trial.
Bucyibaruta, who has been in France since 1997 and is under judicial supervision, suffers from a variety of health issues, so hearings should be limited to seven hours a day.
In three cases, French courts have already found four persons guilty of genocide: a former hotel driver was sentenced to 14 years in prison, an army officer was sentenced to 25 years in prison, and two mayors were sentenced to life in prison.
Read also; Smithsonians Return Policy To Favor The Return Of Stolen African Art