Africa is the second-largest continent in the world, and it is home to over 1 billion people. In this guide, we will show you the top 10 richest African countries according to the international monetary standards report as of December 31, 2021.
Africa is home to a large number of the world's poorest nations. Numerous African economies are insecure, poverty is rampant, and the continent's recovery from the COVID-19 pandemic is being slowed by limited access to vaccines.
Furthermore, a number of African countries, notably Cameroon, Chad, Nigeria, and Somalia, are either engaged in conflict with terrorist insurgents or with one another, putting a further burden on their economies.
Despite these obstacles, Africa's 54 countries have some of the world's fastest-growing economies.
African economies are predicted to exceed $29 trillion in GDP by 2050, fueled by agriculture, commerce, and natural resources.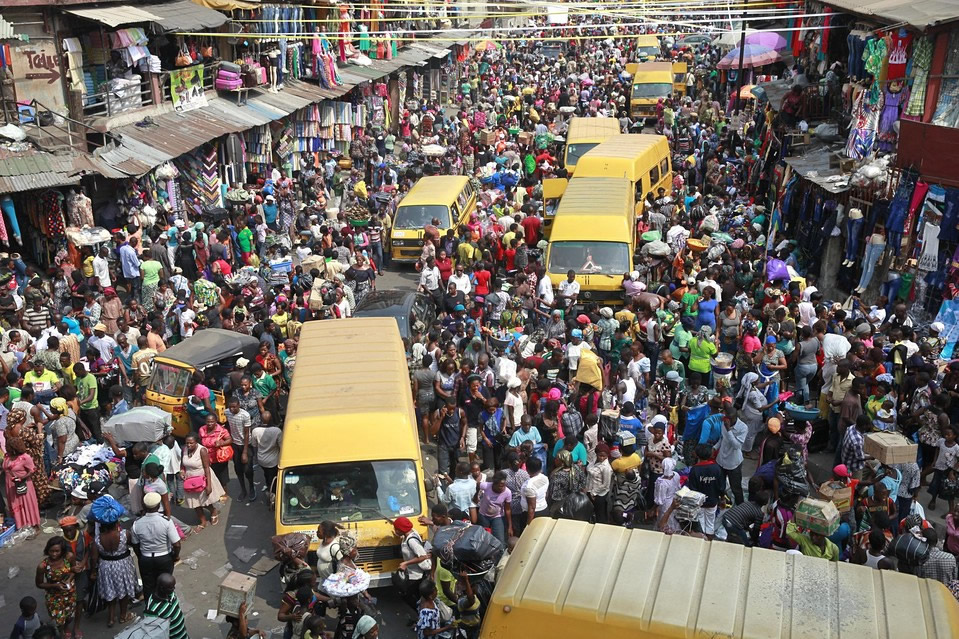 The region boasts an enthusiastic and growing workforce, with more than 20 million job searchers in Sub-Saharan Africa alone each year.
Africans are also catching up with the rest of the world technologically: Every day, almost 90,000 citizens of Sub-Saharan Africa connect for the first time to the internet.
Africa may be the least developed of the world's major continents—even the wealthiest African countries lag well behind the world's wealthiest nations—but its potential is tremendous and indisputable.
Using gross domestic product (GDP) to gauge African countries' prosperity
While there are numerous ways to compare the wealth of different countries, one of the most effective is to look at each country's gross domestic output or GDP.
This is the total worth of a nation's commodities and services generated in a particular year.
To improve the precision of country-to-country comparisons, GDP is frequently first adjusted for Purchasing Power Parity (PPP), which adjusts each country's GDP in relation to local prices, and then expressed in a fictitious currency called international dollars (INT).
The International Monetary Fund reported that the four largest African countries had a combined GDP of more than $500 billion (INT) in 2021:
Top 10 Richest African Countries by Overall GDP (INT$ at PPP — International Monetary Fund 2021)
Egypt – $1.38 trillion
Nigeria – $1.14 trillion
South Africa – $861.93 billion
Algeria – $532.57 billion
Morocco – $302.77 billion
Ethiopia – $298.57 billion
Kenya – $269.29 billion
Angola – $217.97 billion
Ghana – $193.63 billion
Sudan – $189.87 billion
Egypt is Africa's richest country in terms of total GDP (PPP INT$) in 2021. Egypt is Africa's third-most populous country, with 104 million inhabitants.
Egypt's economy is similarly a mixed one, with major tourism, agricultural, and fossil fuels sector, as well as a developing information and communication technology sector.
Nigeria is Africa's most populated country, with 211 million residents—nearly twice Egypt's population—contributing to the country's GDP.
Nigeria has a diverse economy with a lower-middle-income reliance on petroleum and (to a lesser extent) agriculture.
Additionally, it is a developing market with expanding financial, service, communication, and technological industries.
GDP per capita provides important context for understanding African economies.
While GDP is a highly significant indicator, it is also quite broad in scope.
For instance, it disregards the number of citizens contributing to a country's GDP, which means that a country with a large but inefficient workforce can achieve a greater GDP than a country with a smaller but more efficient workforce.
To examine this and other characteristics in further detail, economists frequently use GDP per capita, which divides the gross domestic product by the country's population.
Top 10 Richest African Countries by GDP per Capita (INT$ at PPP — World Bank 2021)
Seychelles – $30,898
Mauritius – $23,841
Equatorial Guinea – $18,625
Botswana – $18,507
Libya – $15,816
Gabon – $15,582
South Africa – $13,010
Egypt – $12,261
Algeria – $11,997
Tunisia – $11,096
When GDP per capita is used as the unit of measurement, the list of Africa's wealthiest countries changes significantly.
When this metric is used, Seychelles is the wealthiest country. The economy of Seychelles is principally based on fishing, tourism, boat construction, coconut and vanilla processing, and agriculture, particularly cinnamon, sweet potatoes, tuna, and bananas.
Its public sector generates the majority of employment and gross revenue, accounting for two-thirds of total employment.
Although Egypt has the largest total GDP of any African country, its GDP per capita is just sixth. Furthermore, Nigeria does not even make the new list—it is ranked 22nd.
Gross national income (GNI) of African economies
Finally, economists frequently use the gross national income, or GNI, metric to compare the wealth of different countries.
While GDP quantifies the value of goods and services produced by a country, GNI quantifies the total income generated by those commodities and services.
Additionally, GNI keeps track of money entering and exiting a country's economy as a result of international economic activity.
This improves GNI's ability to avoid artificially inflated totals that can affect the GDPs of known international tax havens.
Top 10 Richest African Countries by GNI per Capita (Atlas method, current US$ — World Bank 2021)
Seychelles – $12,720
Mauritius – $10,230
Gabon – $6,970
Botswana – $6,640
Equatorial Guinea – $5,810
South Africa – $5,410
Libya – $4,850
Namibia – $4,520
Eswatini – $3,580
Algeria – $3,550
Once again, Seychelles comes first, followed by Mauritius and countries such as Botswana, Libya, Equatorial Guinea, and Gabon.
Egypt, on the other hand, which had the greatest overall GDP in Africa, has slipped completely out of the top ten (it is now ranked 15th).
When viewed globally, even Africa's wealthiest countries pale in contrast to those on the majority of other continents.
North America's average GNI per capita is $62,367 (US dollars), while the European Union's average GNI per capita is $34,081. (US).
Seychelles, on the other hand, is ahead of the global average of $11,057 (US$), and several other African countries have the ability to meet or exceed this target as well.
The following are the top 10 richest African countries:
Nigeria ($514.05 Bn)
Egypt ($394.28 Bn)
South Africa ($329.53 Bn)
Algeria ($151.46 Bn)
Morocco ($124.00 Bn)
Kenya ($106.04 Bn)
Ethiopia ($93.97 Bn)
Ghana ($74.26 Bn)
Ivory Coast ($70.99 Bn)
Angola ($66.49 Bn)
Top 10 Richest African Countries By GDP
| Country | GDP | GDP Per Capita |
| --- | --- | --- |
| Nigeria | $514.05 Bn | $5,280 |
| Egypt | $394.28 Bn | $13,080 |
| South Africa | $329.53 Bn | $12,440 |
| Algeria | $151.46 Bn | $11,430 |
| Morocco | $124.00 Bn | $8,030 |
| Kenya | $106.04 Bn | $5,270 |
| Ethiopia | $93.97 Bn | $2,970 |
| Ghana | $74.26 Bn | $5,970 |
| Ivory Coast | $70.99 Bn | $5,640 |
| Angola | $66.49 Bn | $6,880 |